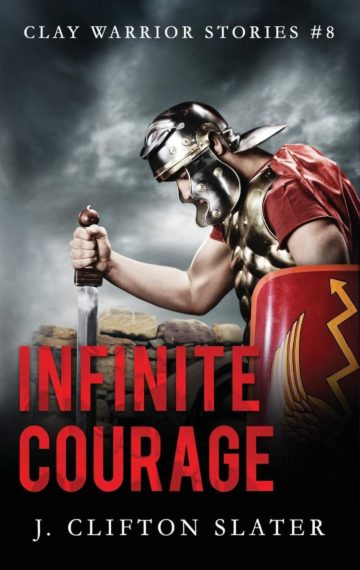 $4.99
Buy Now!
Read A Sample
See The Reviews
See The Full Series
Available in:

Kindle, Kindle Unlimited, Hardcopy

Published:

May 28, 2019
The two Legionaries appeared to be locked in an embrace as they flew off the top of the slope. Their plunge, however, wasn't voluntary. They were pinned together by a long iron barb protruding through their stomachs.
Welcome to 263 B.C.
Between clashes of the Qart Hadasht Empire and the upstart Republic, men died. Whether from sharp blades held by strong arms or stones and bolts launched by ancient artillery, the hand of death grabbed souls from both sides of the battle line.
In book #8 of the Clay Warrior Stories, Alerio Sisera will need more than an iron constitution, sharp steel, and a sturdy shield. To survive, he'll need his wits, luck, and Infinite Courage.
The Clay Warrior Stories are deeply researched historical fiction combined with high adventure. There are no dragons, wizards, or magic spells. Just blades and men skilled in the art of war, living in a time when empires clashed. An era when death rode on the edge of sharp steel and only the lucky or the good walked away from a fight.