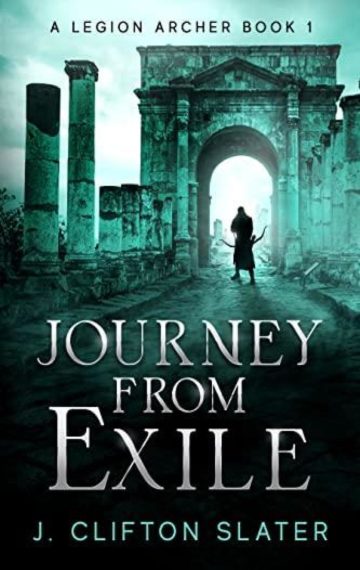 $4.99
Buy Now
See The Full Series
Available in:

Kindle, Kindle Unlimited

Pages:

280

Published:

April 4, 2022
"I've heard Cretan archers are good bowmen but weak skirmishers," a Tribune offered. "It has something to do with the teeny, tiny shields they wear like jewelry on their left forearms."
"They wear jewelry into combat," Tribune Scipio moaned. "What have I done?"
Set in the desperate years of the 2nd Punic War, the series follows the exploits of Cretan Archer, Jace Kasia, and Roman Legion Tribune, Cornelius Scipio. One is a castaway searching for a home while the other seeks to step out of the shadow of a famous father.
On their journey from exile, the orphan and the descendant will need to come together to save a trapped Legion from total annihilation.
Welcome to 232 B.C.
From J. Clifton Slater, author of the 19-book series Clay Warrior Stories, comes a new historical adventure. Complete with all the action, personal conflict, actual locations, brutal battles, and historical notes you've come to expect. A Legion Archer series takes you inside the war that almost broke the Roman Republic.
J. Clifton Slater presents Journey from Exile, buy your copy today.