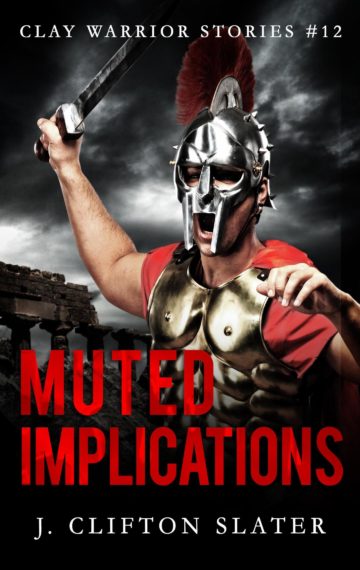 $4.99
Buy Now!
Read A Sample
See The Reviews
See The Full Series
Available in:

Kindle, Kindle Unlimited, Hardcopy

Published:

August 2, 2020
"When this is over, you and I are going to have a short talk over a pair of long blades."
By law, all debts must be paid by the Ides of March. The Senior Tribune did not care for Centurion Alerio Sisera and the feeling was mutual. For men like them, sharp steel was the only acceptable currency. Unless something changed, one would emerge a winner and the other the guest of honor at a funeral.
Blood payment might not have been the official objective. But it would not matter to an enraged Alerio Sisera as he clutched a gladius and held a temple voucher aloft.
Every debt must be paid by the Ides of March. Especially, those of men scheming behind Muted Implications.
Welcome to 259 B.C.