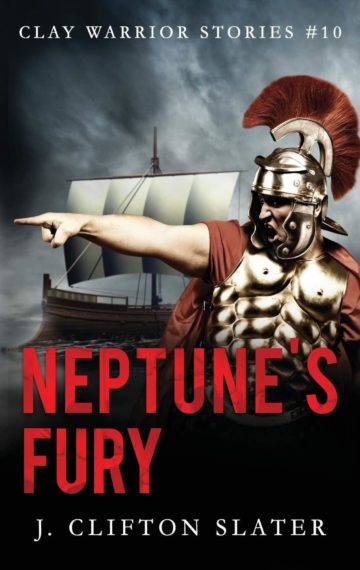 $4.99
Buy Now!
Read A Sample
See The Reviews
See The Full Series
Available in:

Kindle, Kindle Unlimited, Hardcopy

Published:

December 25, 2019
When a Legionary pushes the boundaries, he draws a crowd. Either to watch him collect a medal for his armor or a group to watch him collect lashes on a punishment post and if it's really bad, an 80-foot drop to the Tarpeian Rock.
There are anxious words to describe being in unfathomable trouble.A feeling of pressure, an emotion of being in over-your-head and, a sense of being smothered.
Legion Centurion Alerio Sisera was drowning in the sea and experiencing all of them.
From black, to gray, to green water overhead, Alerio transitioned through the ocean layers as he swam upward. Lungs screaming for air, and his chest heaving, his body threatened to take in a breath. It became a competition between the urges of his lungs and the control of his mind.
Then, the green filtered sunlight was blotted out. Given any air in his lungs, Alerio would have swum away from the keel of the enemy warship. But the competition for his body was in the final stages. His options were to surface and breath or, to die.
Some depths are not water but intrigue. Both can overwhelm, suffocate, and drown the average man. For Alerio Sisera, he'll need his gladius, several magnitudes of audacity, and his wits to survive Neptune's fury.