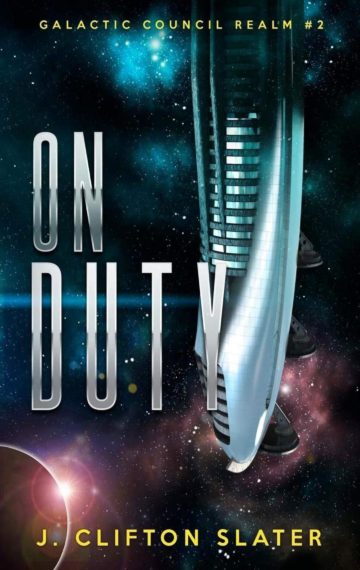 $4.99
Buy Now!
Read A Sample
See The Reviews
See The Full Series
Available in:

Kindle, Hardcopy

Published:

January 26, 2016
On Duty' is the 2nd book in the Galactic Council Realm Series.
Continuing the exploits of Lt. Phelan Oscar Piran from 'On Station', 'On Duty' is an adventure.
Piran is in route to a new duty assignment with Special Navy Operations. Detoured by the Druid Council of Elders to investigate troubles between Construction Station workers and Druids, he uncovers a broader conspiracy, a powerful traitor, and an ominous centuries old pledge.
'On Duty' is a Space Opera with Space Cats, Marines, Navy Aviators, Martial Arts, Space Battles, Piracy, detective mysteries and side tales, all interwoven in the unfolding story of the Galactic Council Realm.