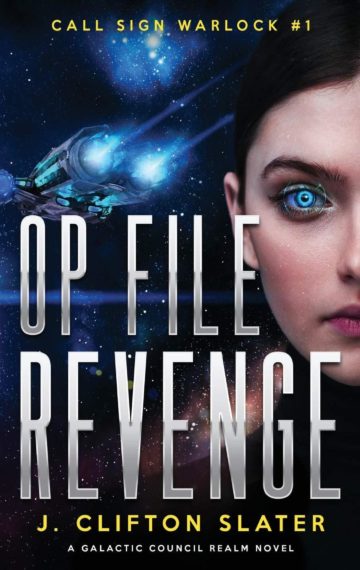 First In Series
$3.99
Buy Now!
Read A Sample
See The Reviews
See The Full Series
Editor:

Hollis Jones

Available in:

Kindle, Kindle Unlimited, Hardcopy

Published:

May 5, 2018
For the Marine assault team leader, a Bionic Eye means medical retirement. But 'Lab Rat' does not fit her psychological or physical profile.
Smart. Skilled. Dangerous.
Some of the words used to describe Master Sergeant Diosa Alberich of the Galactic Council Marine Corps. Her call sign: Warlock.
As one of the toughest and most-accomplished Striker Team Leaders in the Corps, Warlock has had her share of victories…and failures. And now, with her old team in shambles, she moves on to advanced Phase V training and a new team, ready and anxious for action. But right out of the gate things go wrong. Pirates have attacked a tramp steamer mother-ship, something they should have no interest in. But these guys are determined, and along the way Warlock is injured. An event that will change her life forever.
Now equipped with a sophisticated, neural-linked bionic eye, the device is more than just a way to see. It's the most-advanced sensor array around, giving Warlock seemingly super-human abilities. And in her line of work, super abilities always come in handy.
But when the powers-that-be decide Warlock is a risk, more than an advantage, she finds herself fighting not only the enemy, but her own people, determined to keep this new super-weapon under their ultimate control.
Despite the forces allied against her, Warlock follows a higher calling, and sets out to save one of the most vital assets the Realm has against the Empress and her deadly forces…if it doesn't kill her in the process.