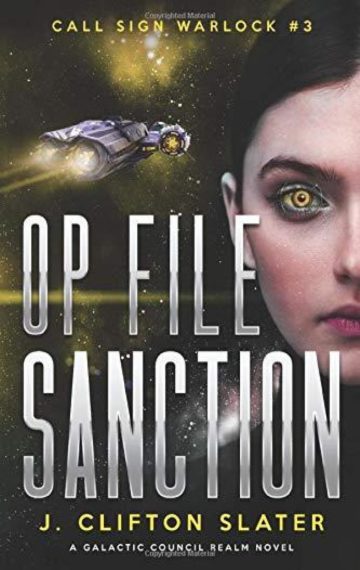 $3.99
Buy Now!
Read A Sample
See The Reviews
See The Full Series
Editor:

Hollis Jones

Available in:

Kindle, Kindle Unlimited, Hardcopy

Published:

December 27, 2018
They can't lie to her, out maneuver her, out shoot her, and the smart ones avoid hand-to-hand combat with her.
The traitors, conspirators, and spies seeking the destruction of the Galactic Council Realm, camouflage themselves and hide in plain sight. It works, until they make a mistake.
The Empress' treasonous network takes direct action based on closely held information. It's obvious. A collaborator has infiltrated command. Desperate, the general staff issues a sanction. A warrant to create havoc and a license to kill. All will be forgiven if the infiltrator is brought to justice. With no leads, no suspects, and no starting point, they need agents who specialize in demolishing facades and finding clues in the wreckage.
There is only one team pragmatic enough to shatter norms and run rough shod over the regulations. Retired Master Sergeant Diosa Alberich, call sign Warlock, and her researcher Walden Geboren, aka Poet, are tagged for the mission.
Op File Sanction is the 3rd book in the Call Sign Warlock series. Diosa is a highly trained warrior with an unstable bionic eye and an unbalanced genius as her researcher. If command can overlook the widespread mayhem, bruised egos, high body count, and property damage, Warlock and Poet will deliver results.