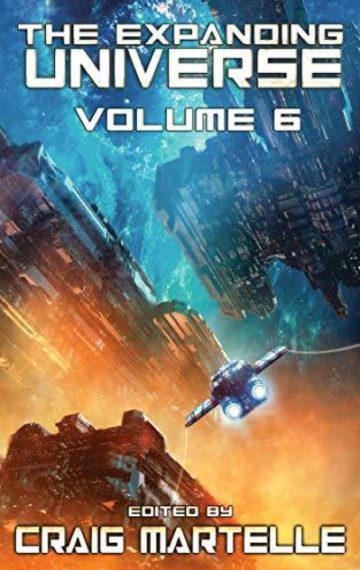 $0.99
Buy Now!
Read A Sample
See The Reviews
Editor:

Craig Martelle

Available in:

Kindle, Kindle Unlimited, Hardcopy

Published:

September 14, 2020
The universe waits for no one…
When you discover you're not alone, will you be ready?
Adventures start within and expand beyond. From a world of shadows to one of light. Fantastic races vying for dominance. A microcosm of the greater good. Battles fought for higher ideals. Battles fought just to survive.
War doesn't care about human or alien. They fight, and they fight hard, as if the lives of their soldiers depend on it.
Because they do.
More than 600 action-packed pages of never-a-dull-moment entertainment! Seize your copy of The Expanding Universe Volume 6 and immerse yourself in new worlds, with new friends.
Get it today.